John Cordio
Founder & CEO
John Cordio, the CEO and founder of Answerport, is responsible for overall company strategy, delivery and client satisfaction.  John plays an active role in developing and maintaining client relationships in our M&A Advisory, Management Advisory, and Technology Advisory practices.
John's comprehensive experience includes:
Leading M&A Due Diligence and Transition Management efforts related to the IT area (specializing in IT carve-outs)
IT Strategy projects, IT Effectiveness projects, Business Process Redesign projects Significant business change initiatives affecting IT and business operations for clients in a variety of service, technology, manufacturing and distribution environments
Prior to founding Answerport in 1999, John served as:
Senior executive with a large global ERP software company
Management Consulting Partner with Ernst & Young where he served as the Global Managing Director for an Ernst & Young ERP Service Line and
Managing Partner for Ernst & Young's Wisconsin Information Technology practice
IT Leader for a Midwest-based pharmaceutical company
John holds a Masters of Business Administration with a double emphasis in Marketing and Information Systems and a Bachelors of Business Administration, with a double major in Accounting and Information Systems, both from the University of Wisconsin-Madison.  He is a Certified Public Accountant (CPA), Certified Management Accountant (CMA), and Certified Production and Inventory Manager (CPIM).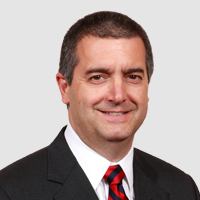 John Cordio
Founder & CEO