Duane Breeden
Senior Vice President
As a senior leader at the firm, Duane plays an integral role in developing and maintaining client relationships in our Interim Executive practice.
Duane has over 26 years of diverse IT experience in healthcare and telecommunications, including several CIO roles and an interim healthcare CFO role. He has extensive experience in US and International public companies ranging in size from $200 million to $2.4 billion annual revenues.
Duane has successfully delivered solutions and services related to application implementation, infrastructure systems implementation, information technology strategy, business process re-engineering, outsourcing/managed services, performance improvement and mergers & acquisitions.
Prior to joining Answerport, Duane was the Group CIO at a large global telecom provider where he had global responsibilities for the Enterprise IT team. Duane holds a Bachelor of Science in Finance from the McIntire School of Commerce at the University of Virginia.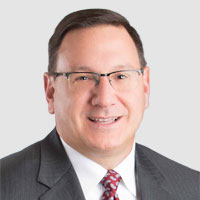 Duane Breeden
Senior Vice President