Chris Lundberg
Vice President, IT Infrastructure Services
Chris leads Answerport's Managed Infrastructure Services practice. As a leader in Answerport's Technology Advisory practice, Chris works with clients to develop and implement IT infrastructure solutions and IT process improvements to achieve desired results.
Chris has deep experience assisting Answerport's clients with IT Architecture and Design, Transition Planning and Transition Execution related to IT Infrastructure and Operations. He has several years of experience in IT Senior Management roles, IT consulting roles and has managed numerous large-scale project efforts.
Prior to joining Answerport, Chris was an IT Director at a global alternative investment firm with responsibility for infrastructure and support services. The similar position was held at a global equipment manufacturing company where he was responsible for all infrastructure and support operations across the Americas and South East Asia. Chris's prior consulting experience was with Berbee Information Networks where he designed and implemented numerous network and VoIP projects.
Chris is a Marine Corps veteran and holds a Master of Business Administration with emphasis in Leadership and Information Systems and a Bachelor of Business Administration, with a double major in Finance and Information Systems, both from the University of Wisconsin – Milwaukee. Chris has also completed several technical certifications from Cisco and Microsoft.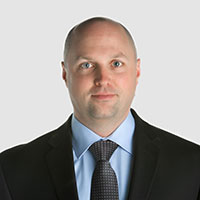 Chris Lundberg
Vice President, IT Infrastructure Services